---
Plavid is a global video distribution platform that allows users to make a profit through ad revenue by sharing their content on other websites or social media.
I had the opportunity to work for 2 years on this platform, leading the interaction design team and working closely with our development team. Over time I have worked specifically on the corporate site, newsletter templates, landing pages, product demos, product guidelines and visual identity for social communication.
On this page you can see the whole journey of this work, from SME interviews to understand our end users to the development of a visual language including Information architecture, high level and detailed wireframes as well as detailed documentation and presentaions shared with the wider team.
---

Personas hypothesis
It wasn't possible for our team to run user interviews due to tight timings and lack of resources, although we were able to talk to the Subject matter expert team which was able to give us really good insights about our customers, their objectives and their purchasing processes and mindsets.
The outcome of our research process outlined above was a set of high level personas which guided the product team throughout the design and development phase.
---
Information Architecture

Wireframe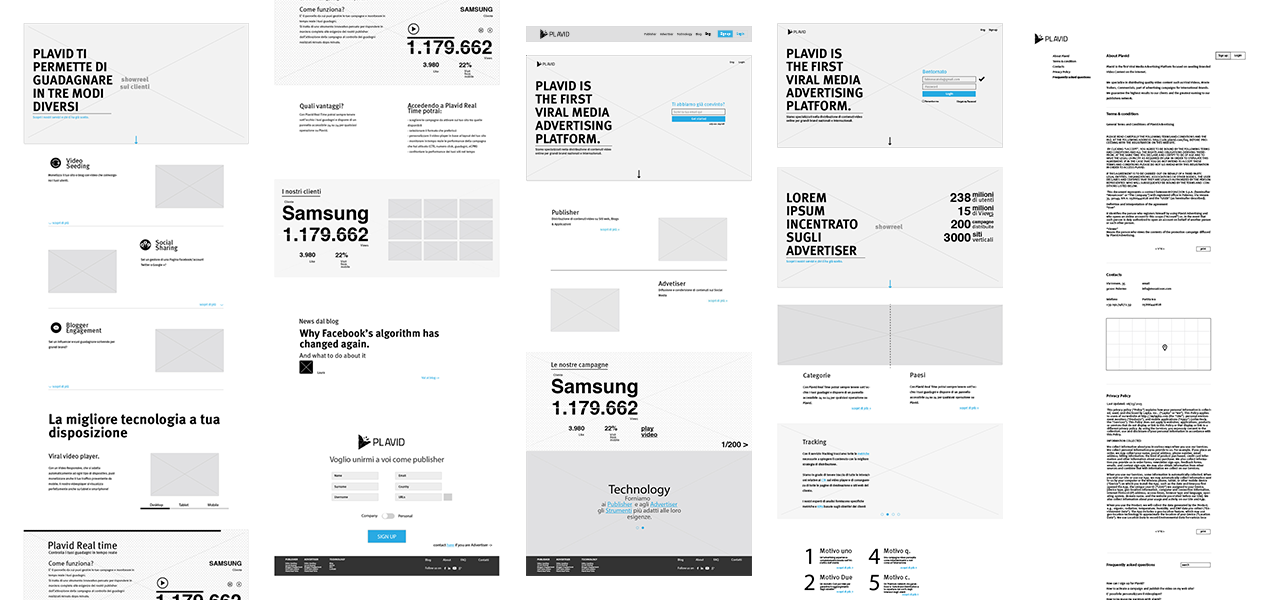 Moodboard
Typography

---
Desktop view
Tablet view
Mobile view